Charleston, WV Employment Law Attorneys
Providing Skilled and Caring Legal Counsel in Morgantown, Clarksburg and Parkersburg
You work hard to support yourself and your family, and you are entitled to do so in an environment that's safe and free from discrimination that could jeopardize your employment and income. After all, you're there to make a living. The last thing you need is for your employer to make this difficult by singling you out for sexual harassment, retaliation, or other unfair treatment.
Sadly, workplace discrimination and harassment happen more often than most people realize. When it does, it can turn even the best jobs or career opportunities into toxic and harmful experiences. If it has happened to you, you can find yourself wondering what, if anything, you can do about it.
Don't let myths about "at-will" employment trick you into thinking you don't have options. There are exceptions that protect workers from illegal behavior and unsafe conditions. However, state and federal employment laws are complex, and an out-of-line employer may be counting on you not knowing your rights or how to exercise them. They may want you to think they hold all the power in the situation, but they don't. At Bailess Law Firm, our skilled attorneys can help you turn the tables to hold your employer accountable for unlawful behavior and recover the compensation and dignity you deserve.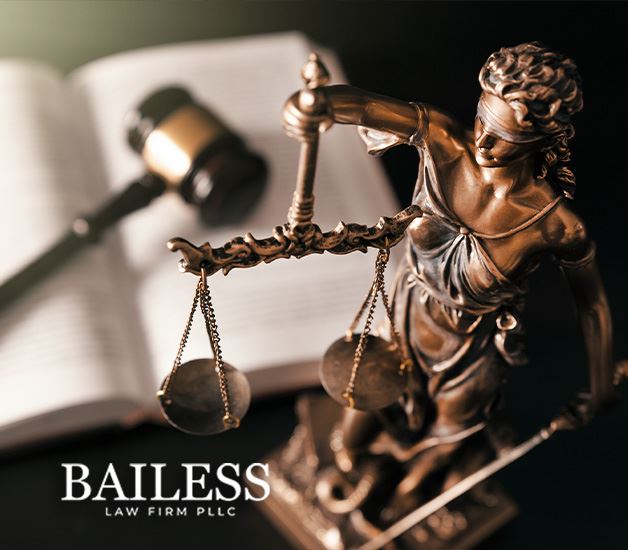 From Compassionate Legal Counselors to Fierce Employment Litigators
We understand how unsettling it can be to be wrongfully terminated or faced with the difficult decision of whether to quit your job and lose your income or stay and continue to endure harassment, discrimination, or retaliation. We're here for you, and we're eager to help you right the wrongs you've suffered in the workplace.
We skillfully handle a wide range of employment law matters, including those involving:
Sexual harassment: This type of harassment can take many forms on the job; it isn't just being offered a promotion in exchange for sexual favors. Sexual harassment can include anything from the use of explicit language to frequent jokes and inappropriate comments that make for a hostile work environment.
Retaliation: Reporting harassment, unsafe conditions, or other unlawful behavior by your employer should never lead to additional harassment or actions intended to punish you for taking your experiences to human resources, the authorities, or an attorney.
Racial discrimination: Federal law prohibits employers from discriminating against employees based on their race, color, or national origin.
Disability discrimination: The Americans with Disabilities Act (ADA) makes it illegal for employers to discriminate against qualified employees with disabilities. Examples include passing over employees for job assignments, promotions, or other job-related benefits or activities, simply because they have a disability.
Pregnancy discrimination: Similar to disability discrimination, this type of discrimination occurs when a highly qualified woman is denied a job assignment or promotion because she is pregnant.
Wrongful termination: Exceptions to "at-will" employment laws protect you from being fired for unlawful reasons.
Title IX: Title IX is a federal law that protects people from discrimination based on sex, including in the workplace. Specifically, the statute applies to workers who are employed in federally funded universities and other educational institutions.
USERRA: The Uniformed Services Employment and Reemployment Rights Act (USERRA) prohibits workplace discrimination of military veterans and people who are currently serving or pursuing military service.

It's Not Your Fault: How to Fight Back Against Sexual Harassment in the Workplace
Working in a toxic environment polluted with sexual harassment, discrimination & retaliation?
Are you experiencing an employment issue not listed here? We may be able to help.
Talk to us about your case — we'll listen without judgment, explain your legal rights, and help you explore your options for compensation. You may be entitled to a recovery for lost wages, unpaid overtime, pain and suffering, and other losses. Our accomplished employment law lawyers in Charleston will investigate your case, gather evidence, interview witnesses, and work to build the strongest possible claim for damages. Most importantly, we'll be by your side every step of the way to offer much-needed counsel, protection, validation, and support. We're proud to be fierce, relentless, and passionate litigators for you.
Experienced and dedicated representation

Compassionate client support

Discretion & Confidentiality

Sensitivity & Understanding.